Over on Spurious Basketball I have been blogging about the Spurs. I wrote previously about the blog here.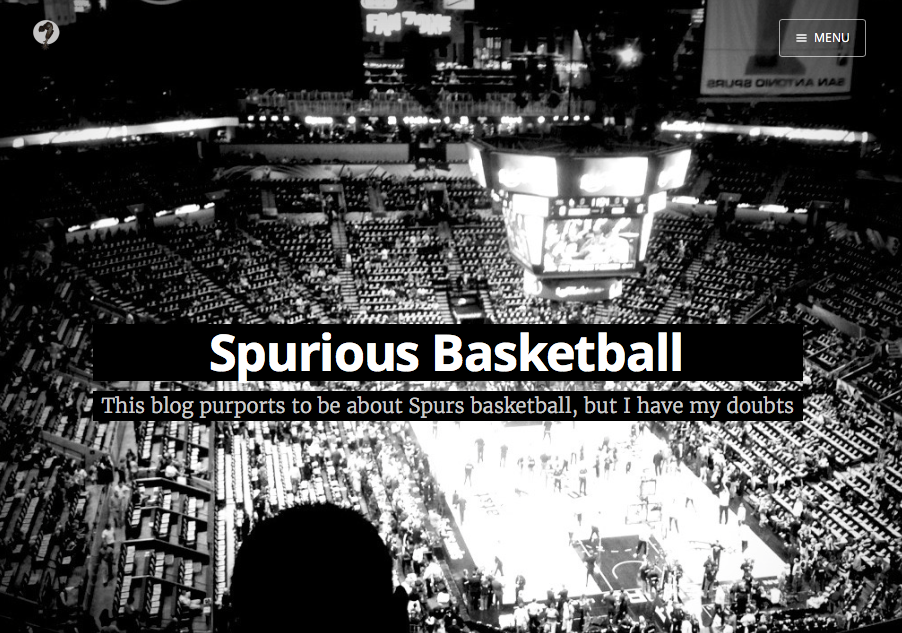 Spurious Basketball
Everyone is a clever [basketblogger][2]. At its worst, it is hipster-written privilege disguised as overly precious takes on popular culture. That is to say, it can be self-important.
I do not want to be self-important. Spurs blogging should be fun, it should be intersting, but should not be overly serious. That is, we do not to find the truth of basketball and life by following these guys for 82+ games.
Come for the Spurs talk, stay for the conversation.